Hey guys,
Sorry I have been MIA for the past couple of days. I have been ill and yesterday got kind of bad (after I took a nap).
I am starting my first round of exams, I had a piano exam yesterday and I will have another exam today at 3 p.m.
The weekend will be nice and relaxing, and sports galore! I'm going to the baseball opening day tomorrow, followed by women's gymnastics, and then rounding out the weekend with OU/OSU bedlam wrestling.
The good news part:
So Way back in October when I
first started posting consistently
, I mentioned that I wanted to apply for Teach for America (I have even had discussions with some about this goal too.) I turned in my application on Feb 4, and found out this past Tuesday evening that I made it past the first round and have been invited to a phone interview! I will be doing my phone interview
this Sunday
, and from there I may be selected for a final in-person interview the week of spring break. So exciting!
Second, I was
featured
over at
FTLOB
on Tuesday! I was super pumped to see my header when it popped up in my google reader! (And hello to the new commenters/followers that came from there! THANK YOU!)
Third, yesterday I was
featured
on
Scenic Glory
for her "In Her Shoes" feature. I knew this one was coming, but I was anxious to see what photos she would use for my feature.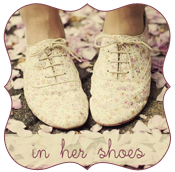 If you haven't checked out FTLOB or scenic glory yet, you need to! That is where I have found a majority of the people I enjoy reading and people who inspire me.
I've also met a
girl who I would probably call a close
friend through For The Love of Blogs as well. She's a fantastically beautiful lady.
So go check out my features, and check out the blogs themselves as well! You'll love them!
I will update more this weekend when I'm not trying to study for tests, do laundry, and overcome being sick!
Happy Thursday! It's almost the weekend!!